Pages: 21
Words: 5167
Unit 32: Business Strategy Assignment
Get free samples written by our Top-Notch subject experts for taking Assignment helper.
Introduction - Unit 32: Business Strategy
Diverse companies consist of dissimilar objectives and obtain different strategies to accomplish those requirements. The meaning of Business strategy basically indicates the understanding of a set of judgments taken by the advisors and entrepreneurs in attaining detailed organisational success. The ultimate intention of a proper business strategy has been proved to be beneficial in securing a competitive place in the industry through monitoring its operations (Rosnizam et al., 2020). Tesco is having been considered as the leading food retailer around the globe containing proceeds in intemperance of almost £54 billion in 2009 and occupying in excess of 470,000 people. It has been observed that they function just about 4,331 stores in 14 nations worldwide specifically in USA, Asia, and Europe.
The business aims to explore the key issues encountered by Tesco and to maintain a competitive advantage in the marketplace of the USA. The context will discuss the Macro Environment, Internal Environment, Porter's Five Forces Model, and some important theories which are considered beneficial for the company to maintain its competitive advantage and revenue margin.
2 Detail Analysis of the Macro Environment upon the Organisation
The external environment has a huge impact on the sustainability and profitability of a business. Hence, comprehending the external environment helps an organisation to anticipate challenges and opportunities and make efficient strategies to maintain a sound position in the market. In order to understand the external environment, the PESTLE analysing tool is the most regarded one among all models (Perera, 2017). PESTEL benefits an organisation to understand political, environmental, technological, legal and social factors. Macro environmental changes impact an organisation directly. In this regard, PESTLE analysing tool will be applied to understand the macro-environmental impact upon Tesco in the US market.
| | |
| --- | --- |
| Political | Economic |
| Political factors are very crucial for any business as it has a direct impact upon the operation of an organisation. Political factors include tax rates, political stability, economic recession, economic condition, legislation etc (Bismark et al., 2018). In the US market, Tesco's revenue and profitability will be the most by the US government policies. Political regulations directly impact a nations' economy and consumer buying habits. In addition to this, political regulations impact product export and import and sales in stores as well. Due to the rise of antitrust issues and data breaches all over the world, the US government has focused on scrutiny. The government is also being cautious about the process of how retail stores are storing data which is already impacting the retail industry of the US. These factors will likely impact the organisational operation and revenue in the US market. | A strong economy empowers consumers to buy anything they want apart from only essentials. It is only possible when the economy of a country will rise. On the other hand, in times of economic decline, people only save money to buy their essentials apart from luxury items. It happens when the unemployment rate of a country spike highly. The Covid-19 virus has hugely impacted the US market, whereas, Tesco will likely face a huge economic decline due to the recession caused by the pandemic impact (Thorbecke, 2020). Apart from this, Tesco also has to be cautious about certain economic challenges like Government intervention in the free financial market, economic growth forecast, inflation and interest rate, the labour cost of the USA. |
| Social | Technological |
| In the retail industry, social factors mainly impact consumer preference in buying decisions (Widodo et al., 2018). For example, people often enjoy buying items in bulk amount and the Costco premise use this strategy. This retailer does extensive market research in order to understand consumer behaviour trends. Most US consumer is well educated and well aware. They prefer to buy branded products with the logo of global brands. In this regard, Tesco needs to deliver their products in packets in order to make them hygienic and safe for the consumers. | The present generation is driven by technology. In order to sustain in the highly competitive market, retail companies are using various technological items in order to gain a competitive advantage (Lola, Bakeev and Manukov, 2019). The USA is a highly modern and tech-savvy country where retail companies implement multiple technological items on day-to-day basis. The sales system and managing cash after-sales are entirely digitally dominated. With the rise of technology retail companies are also adopting new technologies, software. The retail industry of the USA is taking major benefit from the internet services most companies have their own website and digital catalogue of products. Tesco, need to pay huge attention to their online service and delivery system as most of the giant retailers of the USA offer their products online. |
| Legal | Environmental |
| Regardless, in any country, a retail company need to flow legislative condition in order to open their operation within a country. Legal factors include taxation law, employment law etc. In order to operate in the USA market, Tesco needs to meet the legislation requirements of the USA. If these requirements are not met, Tesco may face, multiple legal challenges like, foreclosing or bankruptcy. | Most of the retail shops of the USA are offering food products. The environmental state of a nation impact product quality and selection. In the USA, Tesco needs to maintain environmental standards like climate change, weather, endangered species, recycling and water and air pollution. |
2.1 Critical Analysis of the Macro Environment in order to determine Strategic management Decision
The PESTLE analysis has drawn out multiple macro factors which are impacting the organisation called Tesco. The main issue they will be facing in the US market is intense competition and inconsistency in online shopping. As The US market is already dominated by some reputed supermarket chains, it could become a great danger for the company. In this regard, Tesco can implement the backward integrations strategy which will help the organisation to become a part of the supplier management team and can deliver a quality product at a reasonable price to their consumers. Inconsistency in their commercial site will become a huge concern for the company as most f the US consumers rely on commercial sites (Karim, Nisa and Imam, 2021). Instead of the fact they have invested a huge amount in their IT segment, there are still some issues in their processing order which has led to an increase in the number of complaints from the consumers. In the context of this issue, Tesco should implement the right vision in IT implementation. Furthermore, a reliable external consultant is required to identify the exact issue in order to get a remedial measure.
3. Analysis of the Internal Environment and Capabilities of the Organisation
Strength and weakness are the two dimensions of a company which one hand gives a company opportunity to identify their potential area and overcome their areas of weakness. This model benefits in evaluating the environmental elements of the organisation. Furthermore, SWOT analysis and compare organisational resources and capabilities in a comparative environment (GURL, 2017). In order to understand Tesco's strengths weaknesses and opportunities and threat a SWOT model will be applied.
3.1 SWOT
Strength

Weakness

Biggest Grocery of UK: Tesco is the leading and No. 1 grocery shop in the UK. As per the annual report of Tesco, their annual profit rose by 28% (Taqatqa, 2021).

Global Presence: This leading company has 6800 stores in 14 different countries in the world.

Diversified product range: The brand has different and diversified stores including, Tesco Metro, Tesco Extra, Tesco Express, Tesco Superstores.

Accounting Scandal: Due to a false accounting scandal Tesco has been charged with fines in 2017

Low-cost Strategy failure: It is undoubtedly agreeable that Tesco is the market leader because of their low pricing strategy but in the long term run, it can lead to face loss and can reduce their profit margin (Adamyk, 2019).

Unfair Business Practice: Tesco has been accused multiple times of various unethical practices within the organization. It has recently been heard that Tesco is preventing landlords from renting properties to other supermarkets.

Opportunity

Threat

Strategic Alliance with other companies: Developing alliances with other reputed organisations can offer multiple opportunities for the company.

Online Shopping facilities: All around the globe, people are more inclined to online facilities. Mostly all the purchasing decisions are carried out online (Adamyk, 2019).

Christmas Controversy: In 2017, the Christmas ad has created a huge media backlash for Tesco which was due to the cause that it showed Tesco is against the Christian faith.

Competition: The biggest competitors of Tesco, Walmart, Aldi, Carrefour, are growing and becoming more powerful day by day which is becoming a threat for the company.
3.2 VRIO:
Valuable

Rare

· Local foods of Tesco are considered as the valuable product of the company.

· Well trained employees of Tesco are also a valuable resource for the company as their productivity results in high revenue (Setiawan et al., 2021).

· Along with this, their distribution network benefits in reaching more consumers which assures great revenue for the company.

· Tesco operates in multiple countries around the world which have allowed them to build a strong consumer base around the world.

· The organisational culture of Tesco foster problem-solving skill and creativity within the workforce which benefit the company in long run.

Inimitable

Organisation

· The high quality of the product is Tesco's main source of brand appeal.

· In all stores of Tesco, products are easily accessible which develop high visibility for the brand (Whittington et al., 2020).

· The high financial strength of the company facilitates exploring new product development and product launches (Mahadevan, 2019).

· Technological integration has facilitated this British grocery chain to enable smooth management.
3.3 Critical Evaluation of the Organisational Internal Environment
After analysing the strength, weaknesses, capabilities of the organisation through the implication of the model SWOT and VRIO, it can be analysed that apart from, multiple weaknesses and threats, the number of strengths shows the company has a bright future ahead. It has been considered that their low-cost strategy can become a failure in the run, in this regard, the company can lower their operation cost by implementing and applying various strategic plans and more technological items. Along with this, unethical business practices have become a major concern for the company, in this regard, Tesco can display their recent approaches to mitigate these issues and bring a loyalty program to bring consumer trust back in Tesco products.
4. Application of Porter's Five Force Model to Comprehend Competitive Force and strategic plans
4.1 Porter's Five Forces Model
Porter Five Forces have been considered as a holistic strategic structure that acquires deliberate judgments away through investing the current competition. The implication of Porter's five forces analysis will be extremely accommodating to analyse and to discover the effective sources of competitive advantage of Tesco.
Bargaining power of the buyers or customers of Tesco
It has been observed in an extensive manner that the bargaining power of the consumers is comparatively high in terms of the perspectives of the retail industries in the UK. Given offers on the particular product and prices of such retailers and channels are quite equivalent, consequential in a noteworthy level of buyer power (Rachapila and Jansirisak, 2013). Furthermore, if the products contain a slender separation and are additionally standardised, the switching cost is a bit low and the buyers might simply exchange from one company to another. In terms of Tesco, the condition is quite exceptional but still, the brand has to offer some cheap products due to sustain its potential customers.
Bargaining power of the suppliers of Tesco
Tesco consists of approximately 2,500 suppliers in the UK along with various grocery shops in foreign countries. In fact, The Bargaining power of suppliers in the business is measured to be a bit little too reasonable due to the reason of the occurrence of a massive rate of suppliers in the business. In some cases, Suppliers in the overriding situation might be competent to diminish the limits Tesco Plc can make in the marketplace (Adelakun, 2020). However, it is said that Tesco bargains in a deliberate manner in order to augment its revenue margins with the suppliers. The most considering factor above all of that is the amplified level of supply capability formulates it demanding in terms of the suppliers in order to have a significant consequence on the successful augmentation of the brand.
Competitive Rivalry in the Market
Tesco Plc functions in an incredibly aggressive retail marketplace. Morrisons, Sainsbury's, Aldi and Asda, are considered as the biggest competitors of the brand and it has been observed that these opponent companies also expend sumptuously on promoting and developing other marketing strategies. Furthermore, these competitors are competing within themselves in excess of products, prices, and promotions occasionally (Rachapila and Jansirisak, 2013). It is consequently be tinted that Asda has been measured as one of the major competitors in the marketplace along with within an enhancement of market share approximately 16.6% to 16.8% on the meantime of the fiscal year 2010/ 09, whereas Sainsbury's has revealed an amplify to 16.1% from 15.8%. As a matter of fact, this competition has been proved to be responsible for obtaining a toll on the entire long-term prosperity of the brand (Adelakun, 2020).
The threat of entry of new competitors
The new competitive entrance in the Retail industry conveys improvement, innovative ways of implementing strategies, and puts enormous heaviness on Tesco Plc in order to subordinate the rate of pricing approaches, dropping costs, along with within offering new worth suggestions to the consumers (Graf, Braun and Graf, 2018). However, attainment of planning approval from the local government requires a substantial amount of time and effective resources to ascertain new supermarkets and this is consequently an extensive barrier in terms of the new competitors. Thus, the threat of new entrants has a low impact on the profit margin of Tesco.
Threat of Substitutes
The distinguishing factor of a restricted assortment of substitutes creates it complicated for consumers in order to change away from branded products. In fact, Tesco tenders a broad variety of products along with retailing of substitutes of the mainstream products. For instant, it manufactures both margarine and butter. Nevertheless, the ultimate intimidation of substitutes in terms of non-food kinds of stuff, such as clothing, is comparatively elevated (Graf, Braun and Graf, 2018). Therefore, so long as the economic downturn overcomes; consumers will be disposed near inexpensive prices that are why Tesco is considered a danger to the specialty shops.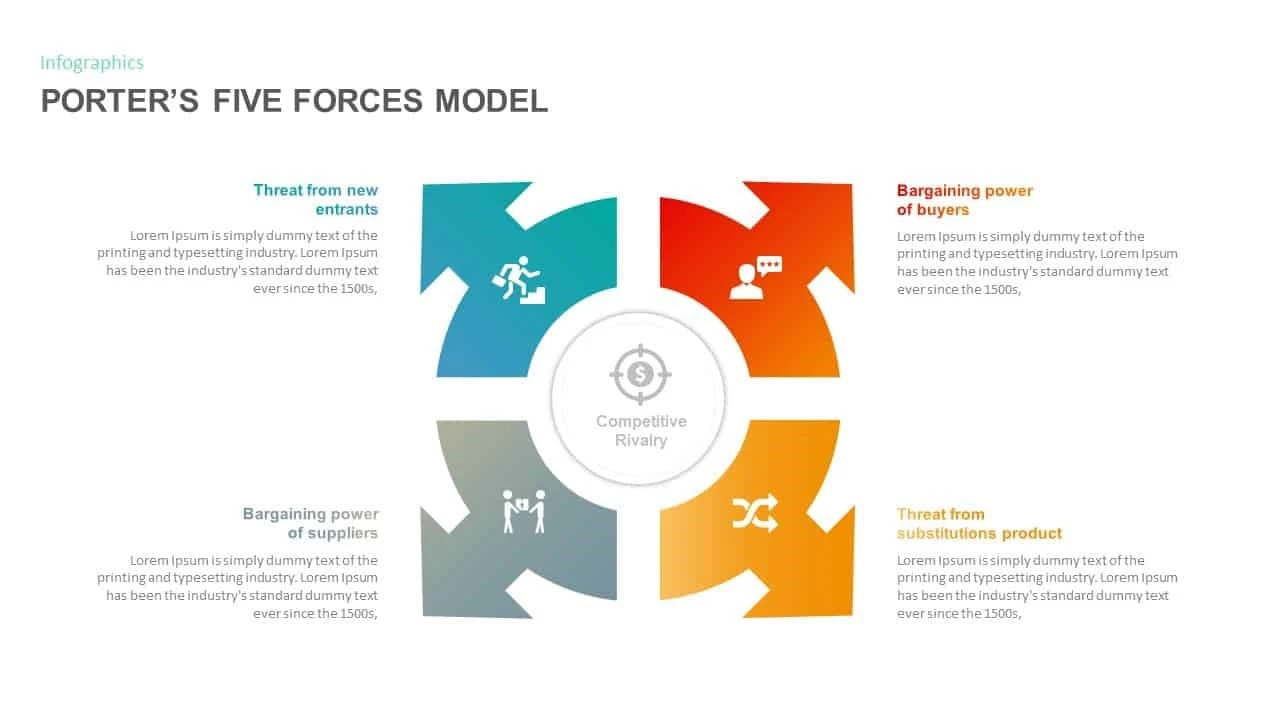 Figure 1: Porter's Five Force Model
Source: (Adelakun, 2020)
4.2 Development of Efficient Strategies for improving Market position and building a Strategic Plan
The development of efficient strategies will not be complicated as Tesco is a well-achieved organisation and contains enough market potential. However, there are some major issues that have been found after the investigation in the above discussion of Porter's Five Force Model. After the analysis of some of the challenging issues, assortments of efficient strategies have been presented in order to mitigate the concerns and to sustain its competitive advantage along with the maintenance long term profitability in the marketplace.
The way Tesco might tackle the bargaining power of the customers
Through the procedure of inventing new products in a rapid manner, it might be possible as Customers habitually search for discounts and offerings on recognized products subsequently in the case of Tesco Plc maintain the emergence with the latest products then it will be advantageous to restraint the bargaining power of the consumer.
By means of structuring a massive base of customers will be exceedingly advantageous both in decreasing the bargaining power of the customers and it will be able to supply a chance to the company to modernize its revenue and manufacture progression (Graf, Braun and Graf, 2018).
The way Tesco might tackle the bargaining power of the suppliers
Through researching various product blueprints utilising diverse materials will be helpful in the process of the prices going up of one major raw material afterward company might be able to move to a new.
It is indeed obvious that improvising committed suppliers whose business based upon the company Tesco Plc might be trained from Nike and Wal-Mart is the way these brands urbanized third party manufacturers and their selling exclusively based on them accordingly generating circumstances where these third party manufacturers have considerably a smaller amount bargaining power contrast to Wal-Mart and Nike.
The way Tesco might tackle the competitive rivalry in the market
Through the construction of scale and sustainable differentiation in order to compete superiorly (Unser, 2019).
Working together with the competitors in order to boost the market dimension rather than immediately competing in terms of diminutive market.
The way Tesco might tackle the threat of new entrance
Via structuring economies of scale in order to subordinate the amount of predetermined price per unit.
The way Tesco might tackle the Threat of Substitutes products
As a result of being service leaning somewhat than immediately product oriented.
Through the indulgence of the ultimate necessity of the consumer rather than what the consumer is purchasing.
5. Application of Theories and Models in order to develop a Strategic Planning
In order to develop strategic planning, there will be a requirement of proper theories and models to illustrate the solution in a superior way. The appliance of these specific models will be extremely accommodating in smoothening the process of strategic management.
Maslow's hierarchy theory: Maslow's hierarchy is frequently exhibited as a pyramid. This particular theory essentially describes the basic requirements of humans and through fulfilling these needs an organisation will be benefitted in obtaining their organisational success and enhancement in their efficiency at workplaces (Fadeyi, 2020). The theory consists of 5 significant steps which are Physiological Needs, safety needs, Love and belongingness needs, esteem needs, and self-actualization needs. Tesco implements this Maslow's hierarchy of needs theory to encourage their employees in order to obtain better productivity as well as revenue margin. It is indeed true that the brand offers salary and essential facilities such as drinks and snacks as foodstuffs which are considered as Physiological Needs. Therefore, the staff is being provided health protection-related facilities which cover the second stage. Through generating an incomparable atmosphere in the workplace and maintenance of exceptional communicational channels permits the company to operate in teamwork effortlessly (Zaihan et al., 2020).
The final stage has been fulfilled through the making available of the imperative program to expand the career of their employees and place in the company and in order to obtain their gratitude and status.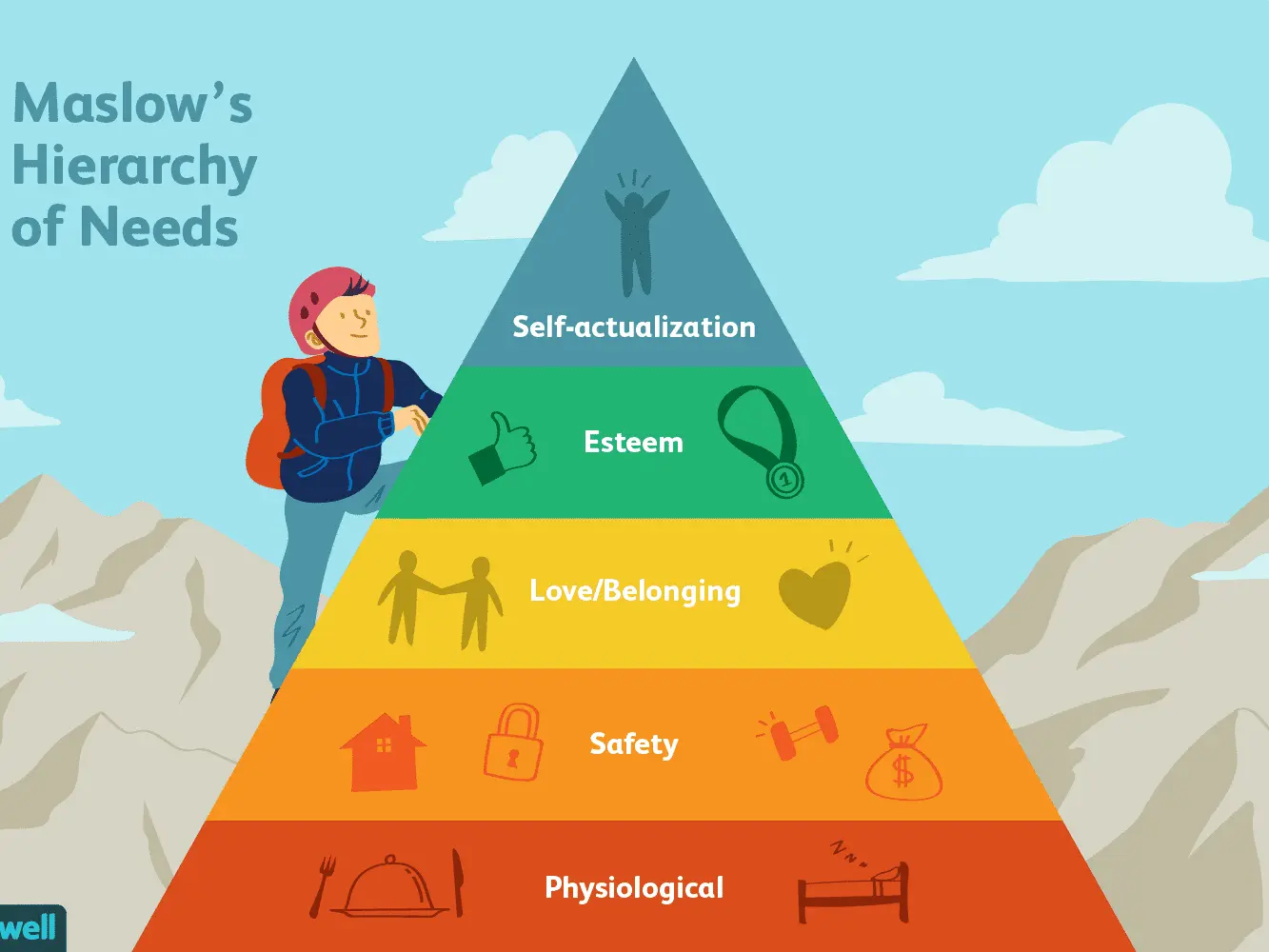 Figure 2: Maslow's hierarchy theory
Source: (Fadeyi, 2020)
Herzberg's Two-Factor Theory: This theory has been considered incredibly appropriate in terms of the brand which encounters difficulties to preserve their employees and required enhanced proficiency at work from them. The theory is dependent on the two factors which are hygiene and Satisfaction. The ultimate focus of Tesco is to aspire its employees through motivating both by paying concentration in terms of hygiene factors and via allowing satisfiers. For an instant, it has started inspiring and empowering its staff by means of suitable and opportune communication, through handing over accountability and connecting employees in the procedure of decision making (Takacs, 2018). As a matter of fact, it tends to clutch forums each year where employees might be an essential part of the consultation in the case of pay increases. Therefore, it demonstrates acknowledgment of the workplaces; the employees of Tesco do and appreciate them.
Figure 3: Herzberg's Two-Factor Theory
Source: (Takacs, 2018)
Porter's five forces model: Porter's Five Forces model has been measured as a premeditated management model in order to explore the industry and comprehend fundamental levers of revenue margin in a specified industry (Unser, 2019). Tesco Plc managers have exploited Porter Five Forces in order to comprehend the way the five aggressive forces persuade prosperity and extend a strategy for enhancing Tesco Plc's competitive advantage and in terms of long-term prosperity on the upcoming future in the Retail industry.
From the entire evaluation in the above section, it has been observed that the appropriate implications of these significant models and theories might be able to convey a competitive advantage along with the maintenance of profit margin. Maslow's hierarchy theory and Herzberg's Two-Factor Theory describe that the company has been successful in providing necessary requirements to its employees which will be extremely beneficial for the company to sustain its revenue margin through increasing its working efficiency. The Porter five forces model facilitates in sustaining the competitive advantage of the company.
6. Critical Interpretation of the Gathered Data to create a Strategic Direction
The report has thoroughly elaborated related all the aspects of strategic management decisions. In this, the report has identified various factors of the Tesco Company. It is certain that the range of an external factor of the USA which seems to be impacting Tesco in one place is positive, in another place it is negative. The evaluation has enabled to make strategic decisions and remedial measures to overcome these challenges. Again, the strengths are the capabilities that will help them to build a competitive edge in the market and the identified weaknesses will assist in initiating adequate actions in order to amend the areas of rectification. Porter's five analysis has identified multiple factors and the strategies evaluated, like, continuous innovation in product and the approach of building a relationship with other branded companies will benefit the company in a massive amount. Firstly, Tesco will be able to retain their consumers and secondly relationship building will help them to gather more consumers which will increase their revenue.
Strategies:
Product Innovation and Product Diversification (Are, 2017).
Partnership Approach building
| | | |
| --- | --- | --- |
| Objective | Resources | Timeframe |
| Customer retention and increasing customer base | In this case, Tesco will require experienced employees, Technological implementation, a skilled research and development team and financial support | 6-10 months |
| Service extension geographically | Human resource and capital. | 6-12 months |
Conclusion
The entire report has focused mainly upon the strategic management decision and in this regard, various aspect associated with the development of strategic planning has been evaluated. In the first place, the report has displayed the impact of the macro-environment upon the organisation Tesco. The following section has included the analysis of organisational internal environment and capabilities, in this case, SWOT analysis and VRIN analysis has been drawn out. After the analysis, it can be stated that the organisation is filled with potential opportunities despite several weaknesses. The following section has applied Porter's Five Force Model to determine appropriate strategies for making a better position in the market. In a nutshell, the analysed potential resources of this unicorn company can be utilised for enhancing their brand presence and to increase customer base in other regions of the world.
References
Adamyk, K., 2019. PESTLE Analysis on Tesco PLC.
Adelakun, A., 2020. Should Porters Five Forces have value in Businesses today. Computing for Business (BSC) Aston University Birmingham.
Are, W., 2017. INNOVATION| SOLUTIONS| SUPPORT. Sage, 831, pp.754-6838.
Bismark, O., Kofi, O.A., Frank, A.G. and Eric, H., 2018. Utilizing Mckinsey 7s model, SWOT analysis, PESTLE and Balance Scorecard to foster efficient implementation of organizational strategy. Evidence from the community hospital group-Ghana Limited. International Journal of Research in Business, Economics and Management, 2(3), pp.94-113.
Fadeyi, A.P., 2020. An Analysis on the Application of Motivational Theories at Workplace and the Impact on Employee Engagement: A Study of Tesco Ireland (Doctoral dissertation, Dublin, National College of Ireland).
Graf, P.M., Braun, M. and Graf, M.P.M., 2018. The Consolidation Trend in the Luxury Watch Retail Industry. FA Graf, Interviewer.
GURL, E., 2017. SWOT analysis: A theoretical review.
Karim, N.U., Nisa, U.N. and Imam, S.S., 2021. Investigating the factors that impact online shopping and sales promotion on consumer's impulse buying behavior: A gender-based comparative study in the UAE. International Journal of Business and Administrative Studies, 7(3), pp.14-26.
Lola, I., Bakeev, M. and Manukov, A., 2019. Effects of Influence of Economic and Technological Development of IT Segments on Digital Transformation of Retail Trade. Higher School of Economics Research Paper No. WP BRP, 102.
Mahadevan, K., 2019. TLP for Strategic Management 2019-2020.
Perera, R., 2017. The PESTLE analysis. Nerdynaut.
Rachapila, T. and Jansirisak, S., 2013. Using Porter's Five Forces Model for analysing the competitive environment of Thailand's sweet corn industry. International Journal of Business and Social Research, 3(3), pp.174-184.
Rosnizam, M.R.A.B., Kee, D.M.H., Akhir, M.E.H.B.M., Shahqira, M., Yusoff, M.A.H.B.M., Budiman, R.S. and Alajmi, A.M., 2020. Market Opportunities and Challenges: A Case Study of Tesco. Journal of the Community Development in Asia (JCDA), 3(2), pp.18-27.
Setiawan, R., Cavaliere, L.P.L., KartikeyKoti, G.A.O., Jalil, N.A., Chakravarthi, M.K., Rajest, S.S., Regin, R. and Singh, S., 2021. The Artificial Intelligence and Inventory Effect on Banking Industrial Performance. Turkish Online Journal of Qualitative Inquiry (TOJQI), 12(6), pp.8100-8125.
Takacs, A., 2018. EURASIAN JOURNAL OF SOCIAL SCIENCES. Eurasian Journal of Social Sciences, 6(4), pp.64-76.
Taqatqa, A., 2021. 5 Tesco. Business Management Case Studies: Pran-RFL, Netflix, Mc Donalds, Google, Tesco, Apple, COCA COLA, PSA Group, Mercedes, Tesla, Toyota, Beximco, KFC, LBC Lao Brewery Company, p.97.
Thorbecke, W., 2020. The impact of the COVID-19 pandemic on the US Economy: evidence from the stock market. Journal of Risk and Financial Management, 13(10), p.233.
Unser, F., 2019 Report on Aldi's potential international expansion.
Whittington, R., Regnér, P., Angwin, D., Johnson, G. and Scholes, K., 2020. Exploring Strategy Text and Cases. Pearson UK.
Widodo, A.K., Mahachandra, M., Widhiyaningrum, M. and Tahqiqi, R.,2018. Formulating a Strategic Management of Social E-Commerce through a Combination of SWOT and PESTLE Analysis: Case Study.
Zaihan, E.E.B., Kee, D.M.H., Zarimi, A.Z.B., Hisham, A.N.B.K., Eshaq, A.S.A.B., Alkandri, A. and Mishra, N., 2020. What Drives the Success of a Business Entity or An Organization? A Case Study of Mydin Mohamed Holdings Berhad. Journal of the Community Development in Asia (JCDA), 3(2), pp.35-42
Free Download Full Sample